Air Hose Reels Manufacturer, Exporter, Supplier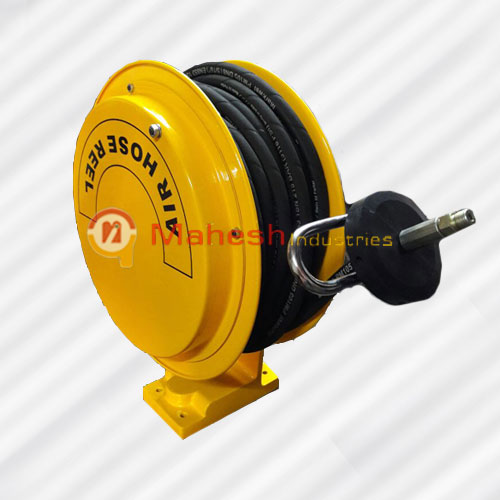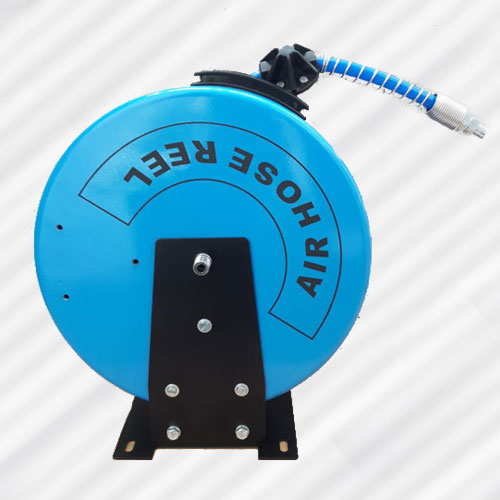 Air Hose Reel 10 mtr
Specifications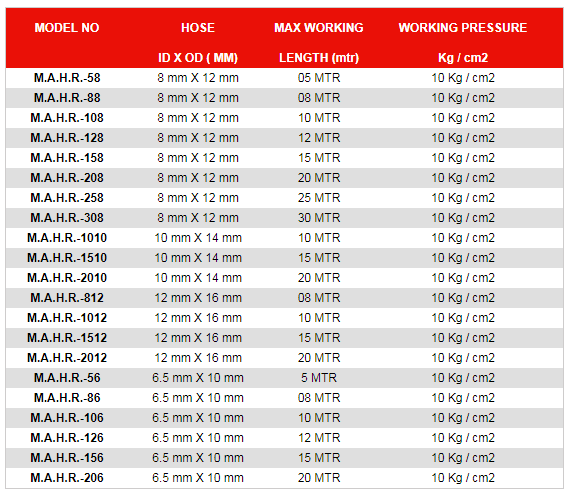 MAHESH MAKE Air hose reel. This enclosed ceiling- or wall-mount air hose reel keeps your air hose organized and protected for longer life. The air hose reel features spring-powered auto rewind and machined fittings for extra durability. The high impact metal steel housing along with powder coating won't dent or rust and the hose reel can be easily mounted to your wall or ceiling.
Application
MAHESH MAKE The automobile Auto rewind Air hose reel is widely used in industrial and mining enterprises, automobile industry, railway and some special equipment for supplying air. It is provided the function of extending the service life of the hoses, Improving the working environment and increasing the operation efficiency to transmit the energy.

Features
Air hose PU Tube.
Spring powered auto rewind.
High impact metal housing powder coating.
Machined fittings.
Mounts to wall or ceiling.